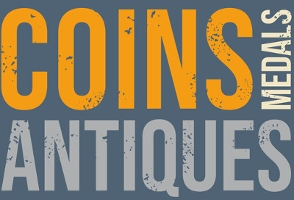 CMA Auctions
PO Box 1219
Spalding
PE11 9FY
Tel: 01908 382456
Website
Email
Terms & Conditions
Postage & Packing
How to Find Us

Sale Details
27th November 2022 at 3:00pm
Timed Sale Ends Sunday, 27 November 2022 from 3pm

Thank you for your interest in our Specialist auction which offers ancient, hammered and milled coins and banknotes.


If you have any questions about the Lots please email info@cmaauctions.co.uk or call
+44 (0)1908 382 456.

Buyers' Commission is 18%.

Payment
It is appreciated if you make payment promptly within 48 hours of the auction completion.

Shipping
All Lots will be dispatched using Royal Mail Special Delivery at the commensurate insurance value. Please check our Postage Page on the website. International purchases will be sent out using Royal Mail International with an insurance value of £250.


If you wish to use your own courier or request a higher insurance value through Parcelforce, please contact the office directly.
CMA Auctions