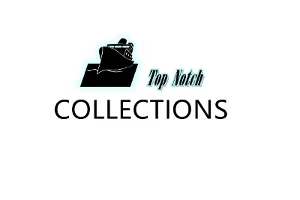 Top Notch Collections
3 N. Broad St
Trenton
NJ
08608
United States
Tel: +1 (732) 309-6130
Email
Terms & Conditions
Postage & Packing
How to Find Us

Sale Details
28th November 2021 at 3:00pm America/New_York (8:00pm GB)
This is the 9th session of collections from Kung Ling-i and Chen Ji-en.
Kung Hsiang-hsi was appointed by Chairman Chiang Kai-shek as the Minister of Finance of the Republic of China in the 1930s after graduation from Yale University. And at that time his eldest daughter, Kung Ling-i, was at the age of marriage. Soong Mei-ling, aunt of Ling-i, introduced her to several outstanding military generals but got her denial for reasons.

After Ling-i met handsome Mr. Ji-en Chen at a romantic banquet, the two quickly fell in love and made a promise of marriage. However, as a noble princess, Ling-i's love did not get support from her father Kung Hsiang-hsi. The reason is simple: Mr. Ji-en Chen was born humble and his father was only the conductor of an orchestra. Later, Kung Hsiang-hsi named Mr. Ji-en Chen the deputy director of the Central Banking Bureau. Kung Hsiang-hsi then transferred him to the United States on the grounds of developing international bank business, to dilute their relationship with distance. However, Ling-i broke through many obstacles and went to the United States to reunite with Mr. Ji-en Chen, and soon announced their marriage. Kung Hsiang-hsi was moved by his daughter's love, agreed to the marriage and prepared a generous dowry for her, and shipped to the United States. Aunt Soong Mei-ling also personally went to the United States to attend their wedding.

Unfortunately, the two eventually broke up due to the great difference in living habits after marriage. After the divorce, Kung Ling-i left the properties to Mr. Ji-en Chen and returned to China. Mr. Ji-en Chen had been living in the United States for the rest of his life.
It is our great honor to share this moving story and have the consignment from the descendants of Mr. Ji-en Chen to dispose of some of these assets.
Top Notch Collections