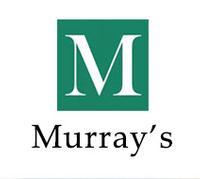 Murray's
The Saleroom, Allan Street
Douglas
ISLE OF MAN
IM1 3DQ
Tel: 01624 673986
Website
Email
Terms & Conditions
Postage & Packing
How to Find Us

Sale Details
3rd March 2018 at 10:30am
2nd March 2018 at 10:00am to 5:00pm
3rd March 2018 at 9:00am to 10:30am

Murray's is subject to the Know Your Customers legislation of the Isle of Man. New bidders may be required to provide proof of identity.

The Saleroom will close at 3pm local time on sale day and reopen for business at 9am the following Monday.

All purchases should be paid for and collected by 5pm on Monday. Failure to do so may incur charges.

Murray's does not offer a shipping service but will pack and post smaller items or can pack for collection by a carrier organised by the puchaser. No claims will be entertained for any porcelain or glass sent by post.
Murray's