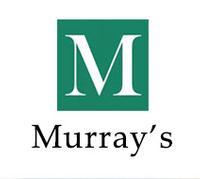 Murray's
The Saleroom, Allan Street
Douglas
ISLE OF MAN
IM1 3DQ
Tel: 01624 673986
Website
Email
Terms & Conditions
Postage & Packing
How to Find Us

Sale Details
7th December 2019 at 10:30am
6th December 2019 at 10:00am to 5:00pm
7th December 2019 at 9:00am to 10:30am

Registrations without supporting ID will be automatically rejected. Please see Conditions of Sale.

Payment
Murray's accepts cash payments up to £3,000, debit cards, bank transfer and sterling cheques drawn on an Isle of Man or UK registered bank account.

Postage and Packing
We do not provide a shipping service but will pack and send appropriate items at reasonable cost and without liability. Items that cannot be despatched using regular carriers must be collected by the purchaser by their own arrangement. Despatch with 28 days of payment unless otherwise notified.

The salerooms will close at 3pm on the day of the sale and reopen at 9am the following Monday. All purchases should be paid for by 5pm that day.
Murray's