Gorringes
Spring Fine Art Sale - Tuesday 30th March 2021
Lot 421
This sale was held on Tuesday 30th March 2021 at 9:30am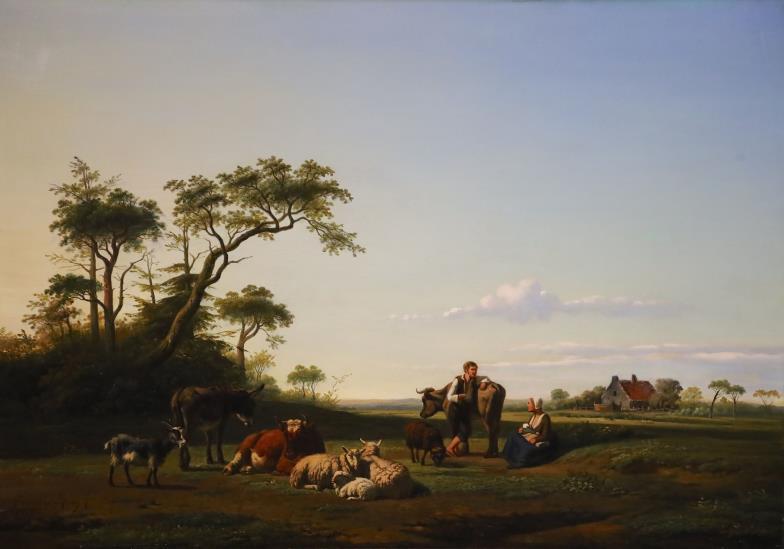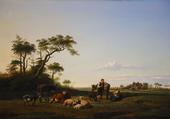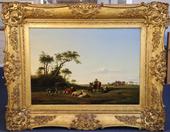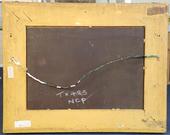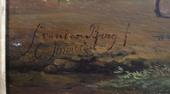 Simon van den Berg (Dutch, 1812-1891) and Christiaan Immerzeel (Dutch, 1808-1886)
oil on panel
Open landscape with figures, sheep, a cow, donkey and goat
signed by both hands lower left
20 x 28.25in.

CONDITION: Oil on panel in good original condition, possibly in need of a very light clean but no real faults noted, slight lines running through the sky in line with the grey of the panel and very minor rubbing marks around the edges, housed in probably the original gilt gesso frame which suffers from some losses, label verso for what looks to be a Christie's sale 20th June 2002 lot 113.

A Director of the Mauritshuis Museum (1880-1889), Simon van den Berg, who was considered as one of Holland's leading animal-painters, often collaborated with his brother-in-law, Christiaan Immerzeel.
Estimate: £4,000 - £6,000
Previous Lot
Next Lot