Kristen Leigh Auctions
Antiques & Collectables - Monday 25th January 2021
Lot 1A
This sale was held on Monday 25th January 2021 at 4:00pm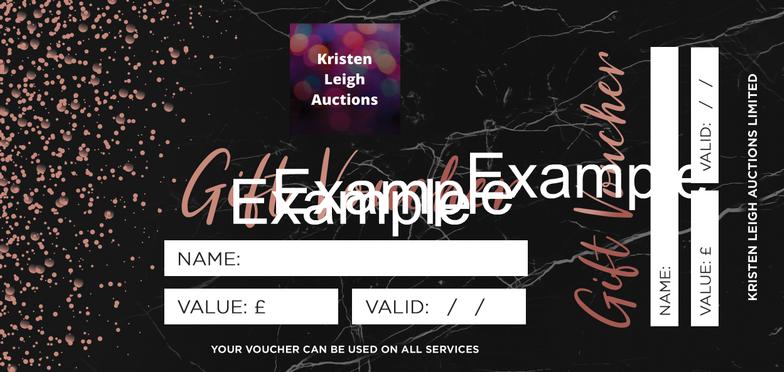 £2000 spend - £75 gift voucher to use.

We are offering a £75 gift voucher to everyone who spends £2000 including all fees and postage in one auction in January 2021 towards any auction after Jan 2021.

Terms and conditions: 1 voucher per household, when £2000 has been spent in any auction in Jan, we will automatically send the customer their £75 voucher with their parcel towards a future spend (After Jan 2021) off an invoice of at least £1000.
To redeem simply inform us you'd like to use the voucher and give us the code we will supply on the voucher. There is no expiry date on the voucher.
No Estimate
Previous Lot
Next Lot